Dielectric Insulating Tubing
Custom Tubing Capabilities
Precision Paper Tube is a prime producer of spiral wound insulating tubing and insulating parts for the electrical and electronic products throughout North America and much of the world.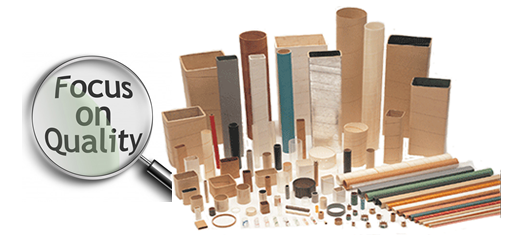 100% Custom Fabrication
All products manufactured by Precision are custom produced to the customer's specifications. Precision has the in-depth experience and the equipment to fabricate insulating tubing in a variety of shapes and forms. Thousands of arbors are available in a wide range of sizes and specific sizes can be made at minimum cost. Tubing can be punched, notched, slit, cut, rolled, flared and shaped on Precision's automatic machinery. Terminals can be added in a variety of types either on the form itself or on separate collars.

 
Tubing Material Choices & Comparisons
Name
Temperature
Dielectric Strength
Dielectric Kraft
Class O, 90°C.
165 VPM min.
Vulcanized Fiber
Class A, 105° C.
300 VPM min.
Thinwall ™
Class O to A, 90° to 105° C.
165 VPM
Resinite ™ Phenolic Impregnated
Class A, 105° C.
290 VPM min.*
Flame Retardant Resinite ™
Class A, 105° C.
250 VPM min.
Nomex ®
Class H, 220° C.
720 VPM.
Kapton ®
-269° C. to 400° C
7,000 VPM*
Mylar ®
-60° C. to -150° C
7,500 VPM*.
Heat Shrinkable Mylar ®
-60° C. to 150° C.
3,000 VPM min.
Convolute Laminated Tubes, Rods & Spacers
Class A, 105° C.
350 VPM
See our Material Comparisons page to determining the right material for your application.
® Dupont Registered Trademark
 
* (Depending on Formulation)
Additional Tubing Resources (PDF Downloads)